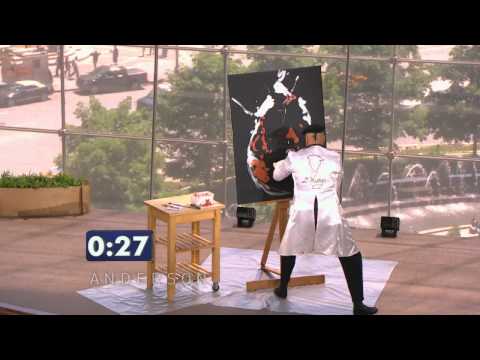 Anonymous asked: ANSWER ALL OF THEM. ALL OF THEM!!
WOAH INTERESTING QUESTIONS
01: tell me the truth, what made you start liking the person you like right now?
02: what on your body is hurting or bothering you?
03: what was your last thought before going to bed last night?
04: what are you listening to?
05: what's something you're not looking forward to?
06: where do you think your best friend is right now?
07: have you kissed anybody in the last five days?
08: sex on the first date?
09: kiss on the first date?
10: is there one person you want to be with right now?
11: are you seriously happy with where you are in life?
12: is there something you would like to say to someone?
13: what are three things you did today?
14: would you rather sleep at a friend's or have them over?
15: what is your favorite kind of gum?
16: are you friends with any of your ex boyfriends/ girlfriends?
17: what is on your wrists right now?
18: ever liked someone you thought you didn't stand a chance with?
19: does anyone have strong feelings for you?
20: are you slowly drifting away from someone?
21: have you ever wasted your time on someone?
22: can you do the alphabet in sign language?
23: how have you felt today?
24: you receive £60 without any reason, what do you spend it on?
25: what is wrong with you right now?
26: is there anyone you're really disappointed in?
27: would you rather have starbucks or jamba juice right now?
28: why aren't you in 'love' with your last ex anymore?
29: how late did you stay up last night and why?
30: when was the last time you talked to one of your best friends?
31: what were you doing an hour ago?
32: what are you looking forward to in the next month?
33: are you wearing jeans right now?
34: are you a patient person?
35: do you think you can last in a relationship for three months?
36: favorite color?
37: did you have a dream last night?
38: are you wearing jeans, shorts, sweatpants, or pajama pants?
39: if someone could be cuddling you right now, who would you want it to be?
40: do you love anyone who is not related to you?
41: if someone liked you right now, would you want them to tell you?
42: do you like meeting new people?
43: are you afraid of falling in love?
44: ever self-harmed or starved yourself?
45: has anyone ever told you that you have pretty eyes?
46: have you ever felt like you weren't good enough?
I hate flakers.
Peeves
Why go around down playing a school's difficulty? "My class is so much harder, my professor is so much more unreasonable, our average is so much lower… blahbablahblahblah." Oh really? Is that so? That sucks for you then. You don't know how our tests are, how our professor teaches, or how hard I study. Just because I have a higher grade does not automatically mean that...
Another Year Wiser...
The older you get, the easier it is to tell who your real friends are. "Champagne for my real friends and real pain for my sham friends." -Tom Walts
At the end of the day, the only person I can blame is myself.
shavingryansprivates: ACCIDENTALLY STEPPING ON YOUR PET IS THE WORST THING EVER THEY TRUSTED YOU AND YOU STEPPED ON THEM AND THEY CAN'T EVEN UNDERSTAND YOUR APOLOGY BECAUSE THEY DON'T SPEAK ENGLISH
How?
How is it possible to go from not knowing a person, to being friends, to loving them, to hating them, and finally feeling absolutely neutral about them? It's crazy how one person can play so many roles in another's life.
I AM MAGGERS
HEAR ME ROAR!  So today, I went over to my boyfriend's house. We were supposed to watch Annie the musical. TOO BAD I FELL ASLEEP. -_-ugh. That is NOT okay.  Anyways, I went home to eat because Charles went to go wrestle with naked guys or something. LOL JK. He went to go wrestle with his high school's wrestling team. I went back to SJ after my mom lectured me about going to SJ so...
Since when did I become okay with not having any friends?
1 tag
Unproductive
as FUCK.  Unable to focus on anything, feeling like shit for no particular reason. Nothing feels fun, no one can make me laugh legitly. Can't even cry it out so I'll feel better. This is so stupid. It honestly isn't that hard to be happy. I want to go back to summer, I miss that feeling of being on top of the world with the people I love most. Why are you so far away? You say...
20 things to start doing in your relationships
cannntfindmee: Family isn't always blood.  They're the people in your life who appreciate having you in theirs – the ones who encourage you to improve in healthy and exciting ways, and who not only embrace who you are now, but also embrace and embody who you want to be.  These people – your real family – are the ones who truly matter. Here are twenty tips to help you find and foster these...
WE HAVE A PLACE TO LIVE!!
Now, time to find 800 dollars in the next 24 hours! Oh the sad lives of poor college students…
WADDLE WADDLE
got any grapes?
Day 8, 9, 10, 11:
I'm so bad with these challenges, always falling behind :[ Day 8: Does NOT snow in Fremont, but I've seen snow enough times haha. I lived in Maryland for a year and that winter was freaking COLD and snowy! Day 9: Only got one present prepared so far this year! Being a poor college student means not many presents to give out. Probably just Charles and Tiff and Connie this year? :[  ...
Day 7:
I don't really like the smell of like sweet things. Like vanilla and stuff kinda grosses me out but I think the smell of of a pine tree would have to be my favorite Christmas scent. Peppermint candy smells good too :]
spiffanyc asked: HI creep.
Day 6:
Definitely real. After working at the younglife tree lot for two years I've realized that real trees smell SO GOOD and are just so much more festive! Sadly my parents never get real trees :[
Day 5:
This is our first Christmas in our new home so I have NO IDEA what my sister is doing to decorate it. But usually she puts pretty stuff around the house and we have this cute tiny tree that she decorates too. Thanks Tiff for always decorating the house :]
"He's not perfect. You aren't either, and the two of you will never be perfect...."
– Bob Marley (via paulinanivea)
Day 4:
Christmas traditions! Watching a movie on Christmas Day with Connie and Kevin and whoever else :]